A Comprehensive, Personalized Approach
What is AquaGold?
AquaGold is a unique microchannel microinjector designed to deliver microdoses of medications under the dermis at the ideal and consistent depth of 600 microns. This device includes 20 microchannels with spiral grooves that deliver highly-specific levels of up to 20 therapeutics simultaneously. The microchannels are thinner than an individual hair follicle, making them virtually painless. You barely feel them as they deliver medications into your dermis. AquaGold also works perfectly on delicate skin.

What does AquaGold Treat?
AquaGold is a microinjector rather than a drug or medication in its own right. As such, AquaGold doesn't treat any cosmetic issues, but it can improve the efficiency and specificity of other cosmetic treatments.
AquaGold can be used to treat the following cosmetic issues:
Deliver microdoses of hyaluronic gel smoothen skin tone and texture.
Deliver medications to minimize sebum production and treat oily skin.
Deliver microdoses of Botox to shrink large pores and remove fine lines.
Deliver microdoses of pigment reducers to brighten skin tone.
Improve acne scars.
Improve laser treatments by delivering microdoses of growth factors.
How does AquaGold Work?
AquaGold is a single-use and disposable microinjector containing 20 microchannels. These microchannels or reservoirs can be filled with ingredients necessary for the relevant skin treatments, such as hyaluronic acid fillers, pigment reducers, stem cells, vitamins complex, growth factors for cellular renewal, neurotoxins (Botox), vitamins, enzymes, etc. The cocktail of therapeutics is then injected into your skin in the targeted regions. The entire procedure concludes within 10 minutes.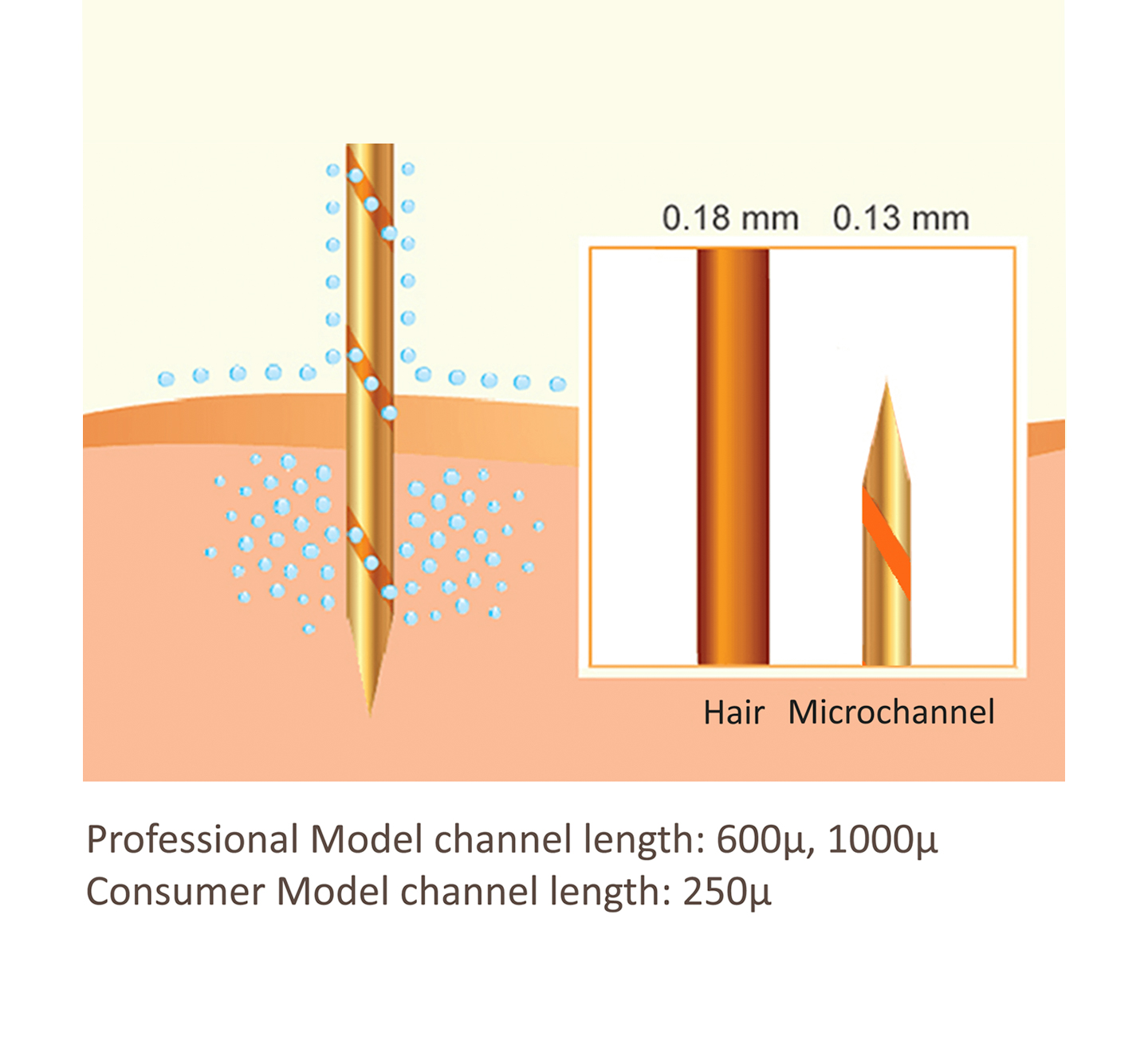 What are the Benefits of AquaGold?
Traditionally, cosmetic surgery practitioners use standard needles to deliver medications and therapeutics into the skin. Depending on the treatment, they may deliver multiple injections with different solutions to the skin. This results in a painful, uncomfortable, and time-consuming procedure.
AquaGold, in comparison, consists of 20 microchannels, each of them finer than a strand of human hair, making the procedure a lot more efficient and painless. The doctor can inject all the necessary toxins and therapeutics into your skin simultaneously with incredible precision.
AquaGold is also gentler on the skin because the treatment is delivered perpendicular to the skin, and there's no dragging motion, avoiding micro-tears on the skin. As such, AquaGold also minimizes redness, bruising, and scarring. AquaGold is also better at treating the regions around the eyes, lips, and other sensitive regions.
AquaGold is incredibly gentle, and you don't even need anesthesia or numbing. You can resume all of your daily activities immediately.
Is AquaGold Safe?
AquaGold is safer than other forms of delivering medications and therapeutics into the skin. Unlike traditional needles, you don't need multiple injections, which minimizes bruising, swelling, or other such issues. Unlike dermal rollers, AquaGold doesn't make micro-tears on the skin, minimizing post-procedural redness and soreness. Furthermore, AcquaGold's microchannels are made of gold-plated stainless steel, which has high biocompatibility with human skin, minimizing the possibility of irritation or allergic reactions.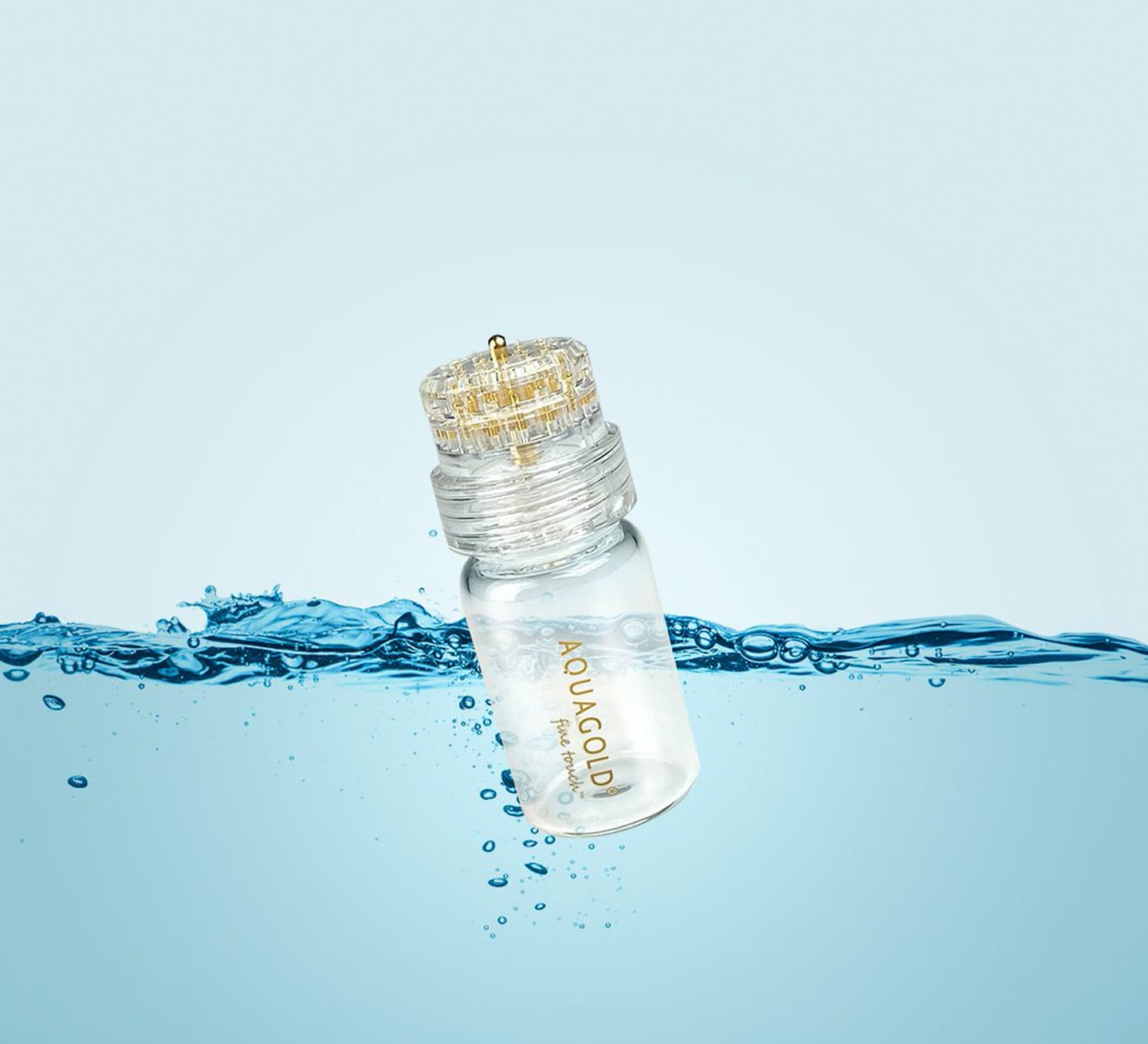 Why Choose Comprehensive Laser & Aesthetics
for AquaGold?
At our Olney, Baltimore, Columbia and other locations, Comprehensive Laser & Aesthetics, we stay ahead of the curve in every aspect of cosmetic treatments. We're constantly on the lookout for new technologies to improve your cosmetic experience. All our practitioners are members of the American Society for Laser Medicine and Surgery and have successfully treated thousands of patients..