A Comprehensive, Personalized Approach
How can BOTOX redefine your anti-aging regimen?
BOTOX is considered the gold standard in non-surgical facial rejuvenation and can work wonders on aging, wrinkled skin. BOTOX is made from a toxin produced by bacterium Clostridium botulinum, which in large doses causes food poisoning, but in small, measured doses, can beautifully restore a youthful, radiant complexion.
"I have nothing but good things to say about Comprehensive Laser & Aesthetics. They are very professional and extremely flexible with appointments."
- Nicole G.
How does BOTOX work to
deliver smooth, radiant results?
Over the course of our lifetimes, we develop many chronic, entrenched wrinkles from smiling, frowning and squinting. BOTOX works by temporarily paralyzing the tiny muscles responsible for these contractions, rendering the skin free from creases and folds. The effects of BOTOX typically last 6-12 months.
In addition to reducing wrinkles and fine lines, BOTOX can treat the following:

Blepharospasm (repetitive blinking)
Strabismus (misaligned eyes)
Migraines
Overactive bladder
Cervical dystonia (muscles contractions in the neck and shoulders)
Excessive underarm sweating

What are the benefits of BOTOX?

Non-invasive and non-surgical facial rejuvenation
A more youthful, refreshed appearance
Increased self-confidence
Strategic brow lifting
Reduction in crow's feet, smile lines and frown lines
A natural-looking outcome
Quick, painless treatment
No downtime

Who makes the best BOTOX candidate?

The ideal BOTOX candidates are healthy, emotionally and physically, with realistic expectations for their results, based on a private consultation with our Columbia, MD practitioners. Patients should have no history of neuromuscular diseases such as multiple sclerosis or myasthenia gravis. They should not be pregnant, and should be over 18 years of age.

Some other contraindications include:

drooping eyelids
entrenched facial scars
skin disorders
facial asymmetry
muscle weakness

Make sure you inform your practitioner of all medications you are currently taking, whether they are pharmaceuticals, vitamins or herbs before your Baltimore BOTOX session.
Will there be any recovery or downtime?
A Comprehensive, Personalized Approach
BOTOX can be performed over your lunch break, because there is no downtime and patients can return to their routine right away. Occasionally patients will experience minor side effects such as redness, bruising or swelling, but these will dissipate within a few days. Makeup may be worn after the second day to conceal any of these mild symptoms. Clients should take 1 or 2 days off from the gym, and also avoid blood-thinning medications such as aspirin or ibuprofen for a few days post-injection.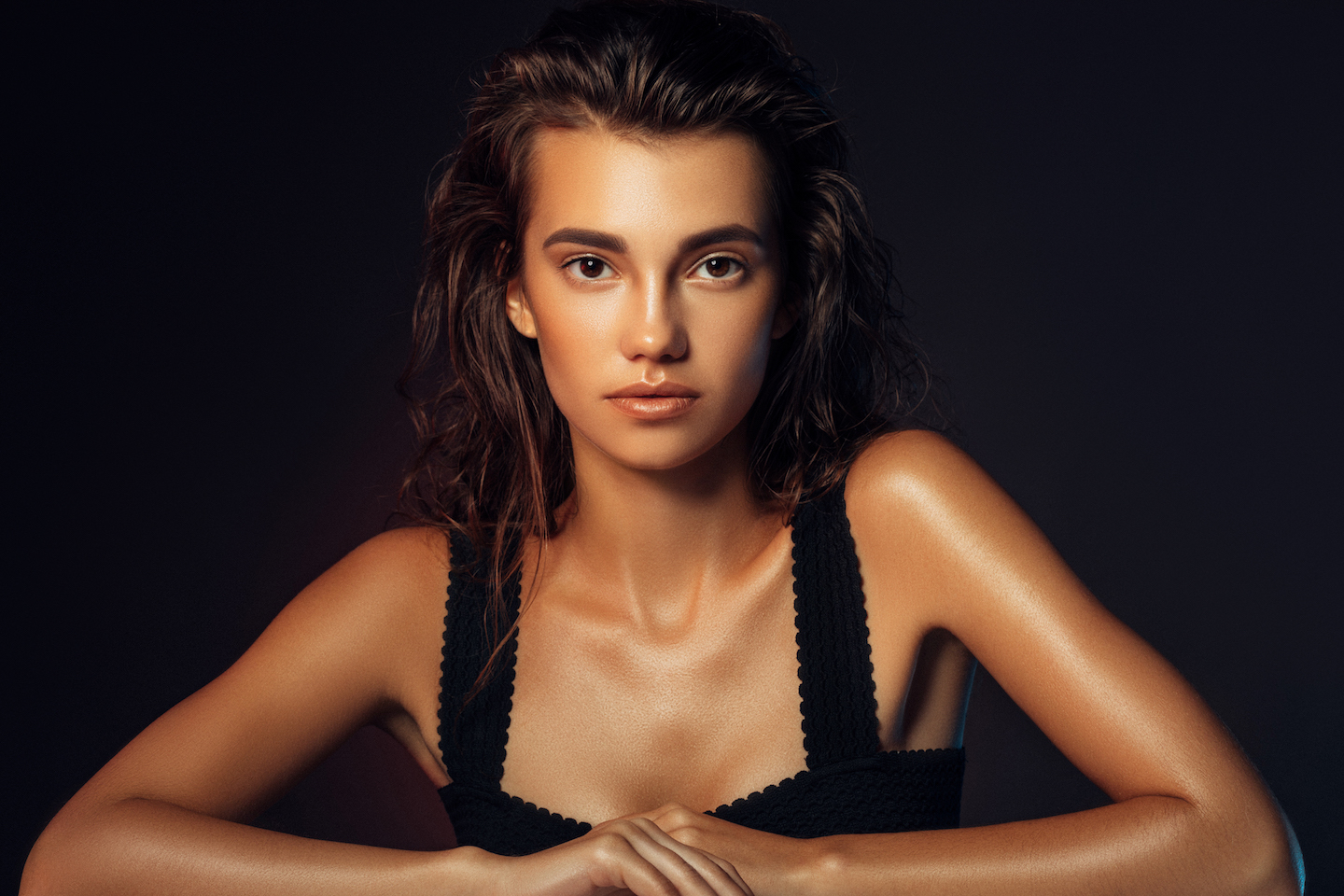 How much does BOTOX treatment cost?
BOTOX is measured by the unit, with one unit costing around $10-$20. Typically, 20 to 30 units may be required to treat a large area such as the temples and forehead. Smaller areas such as around the eyes will cost less. Our team will perform a physical evaluation during your consultation at our Olney, Baltimore or any of our other locations, after which we will be able to give you a more specific quote tailored to your needs and goals.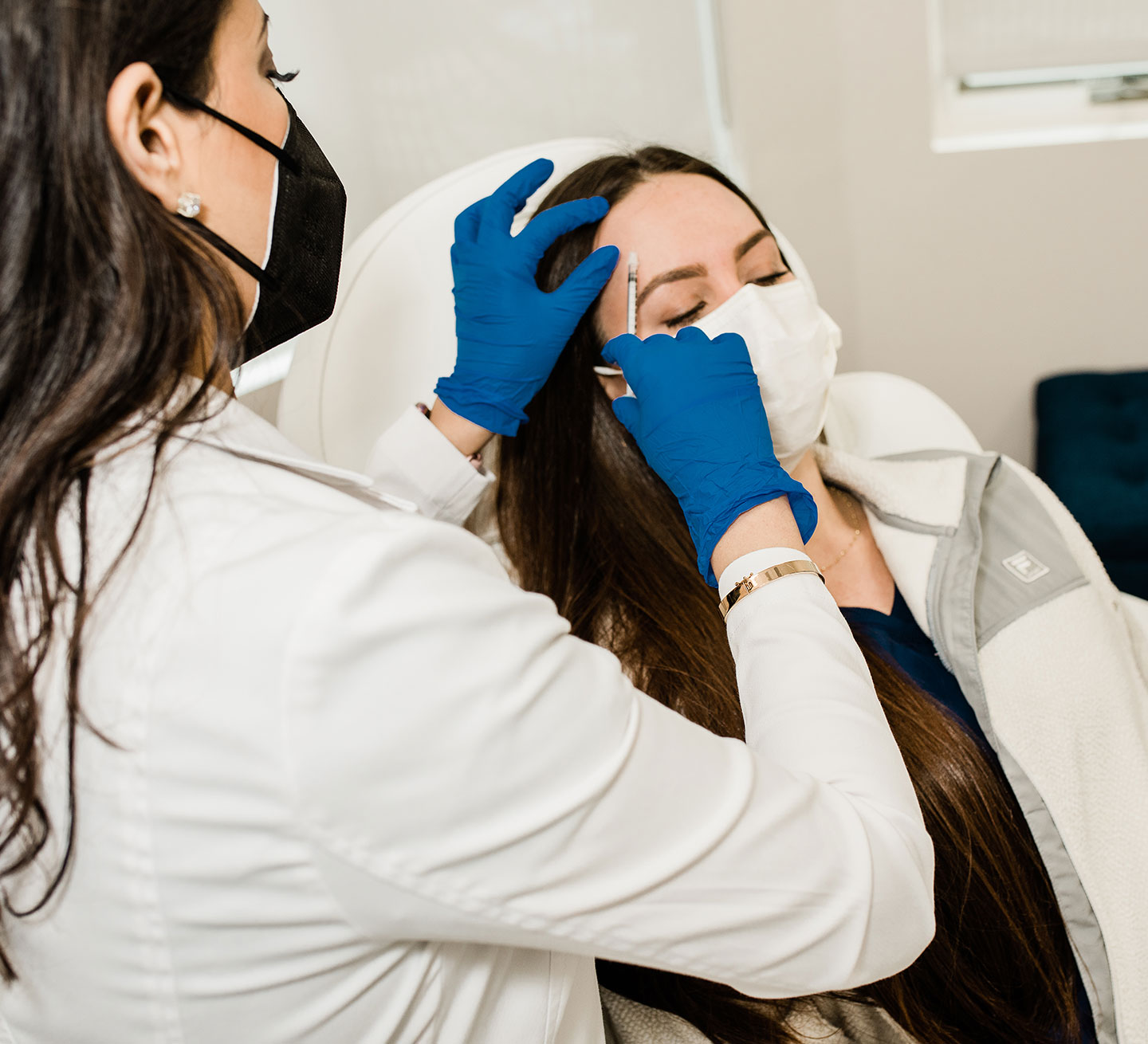 Why choose Comprehensive Laser & Aesthetics?
With our state-of-the-art laser technology and innovative, cutting edge equipment, Comprehensive Laser & Aesthetics is an oasis in facial rejuvenation where clients can receive world class treatment from a team of experienced, highly credentialed professionals. We pride ourselves on offering convenient, easy-to-book sessions that fit in with your busy schedule. Comprehensive Laser & Aesthetics welcome patients of all backgrounds, ages, orientations and gender identities and strives to make our practice your home away from home.