A Comprehensive, Personalized Approach
What makes Juvederm one of the best weapons in our anti-aging arsenal?
Juvederm is among the most trusted names in injectables and dermal fillers, thanks to its incredible flexibility and versatility. This compound can help smooth away wrinkles and fine lines and revive a more youthful appearance overall. It comes in several different formulations, which can target laugh lines and smiles lines, nasolabial folds and marionette lines, sunken cheeks and declining midface volume, as well as thinning lips.
What are the Juvéderm treatments we offer?

Juvéderm is the number one line of hyaluronic acid injectable dermal fillers in the world. These products are made with a modified form of hyaluronic acid, a naturally-occurring substance in the skin that attracts moisture and plumps up tissues. At Comprehensive Laser & Aesthetics, we perform Juvéderm injections with precision and skill to create beautiful, natural-looking results. Juvéderm treatments we offer include the following specially formulated facial fillers.

Juvéderm Volbella XC

The lips can lose volume and begin to thin with aging, and some people simply want fuller lips. Juvéderm Volbella is a hyaluronic acid filler formulated for augmenting the lips and for correcting perioral ("lipstick") lines around the mouth. The "XC" in the name of this product indicates that it contains lidocaine, a local anesthetic, to make treatment more comfortable.

This crystal clear gel is injected directly into and around the mouth with an ultra-fine needle. Volbella injections plump up and add shape to the lips and smooth the appearance of vertical lip lines. Juvéderm Volbella injections can last up to one full year with optimal treatment. The result is plumper, more alluring lips that feel soft and natural.

This filler can be the perfect fit if you inherited thinner lips or have lost lip volume as you got older. There is no question that plump, lovely lips are an attractive feature. Why not have the lips you want, with the help of ultra-smooth Volbella injections?

Juvéderm Voluma XC

The signs of aging are not all about wrinkles. Volume loss is a major factor in facial aging. As we grow older, we tend to lose fat volume in the cheeks and upper face, while the remaining facial fat tends to descend to the lower face. The natural loss of volume causes the cheeks to flatten and the skin to sag, leading to jowls and a lack of definition at the jawline.

Juvéderm Voluma provides a non-surgical solution to this problem. It is specially designed for deep injection in the cheek area, beneath the surface of the skin, to add volume and to lift and contours of the cheeks. Voluma helps smooth out nasolabial folds around the nose and mouth by adding volume to smooth away these facial wrinkles. This advanced facial filler provides aesthetically pleasing, natural-looking results that can last up to two years. As it contains a modified form of hyaluronic acid, a naturally-occurring substance that attracts moisture, Juvéderm Voluma also adds softness to your skin.

You have likely heard about a "non-surgical facelift." A custom procedure, it may include Voluma injections to subtly raise the skin and tissue by adding cheek volume. It can be the perfect treatment for those who want a more sculpted facial appearance, or to restore cheek volume.

Juvéderm Vollure XC

Nasolabial folds are smile lines – formed by years of smiling and laughter. Sadly, as we age, these lines become etched into the skin, giving your face an older appearance. Marionette lines run downward from the mouth corners along the sides of the chin. These facial wrinkles and folds become more noticeable as the skin thins.

Juvéderm Vollure was specially formulated to address this issue. Vollure can be injected into the areas where moderate to severe facial wrinkles and folds have appeared, including the smile lines, smoothing away lines and wrinkles, with an effect lasting up to 18 months. Treating moderate to severe facial wrinkles and folds with Juvéderm Vollure can restore a more youthful appearance to the entire face – in just minutes.
How does Juvederm work to rejuvenate ailing skin?
A Comprehensive, Personalized Approach
The key ingredient in Juvederm is hyaluronic acid, a sugar-based compound that occurs naturally in the human body. Hyaluronic acid helps the skin to stay hydrated, resilient and plump, giving it the luscious contours of youth. As we age, our supply of hyaluronic acid begins to dwindle, but treatment with HA-based injectables such as Juvederm can go a long way in restoring a more rejuvenated facial aesthetic.
What are Juvederm's key advantages?
Non-invasive, non-surgical
Safe and effective
Natural-looking outcomes
Improved self-image
Painless with no downtime
Quick, convenient procedure
Results can be reversed
Helps treat the signs of aging
Can boost lips volume
Can restore volume to hollow-looking cheeks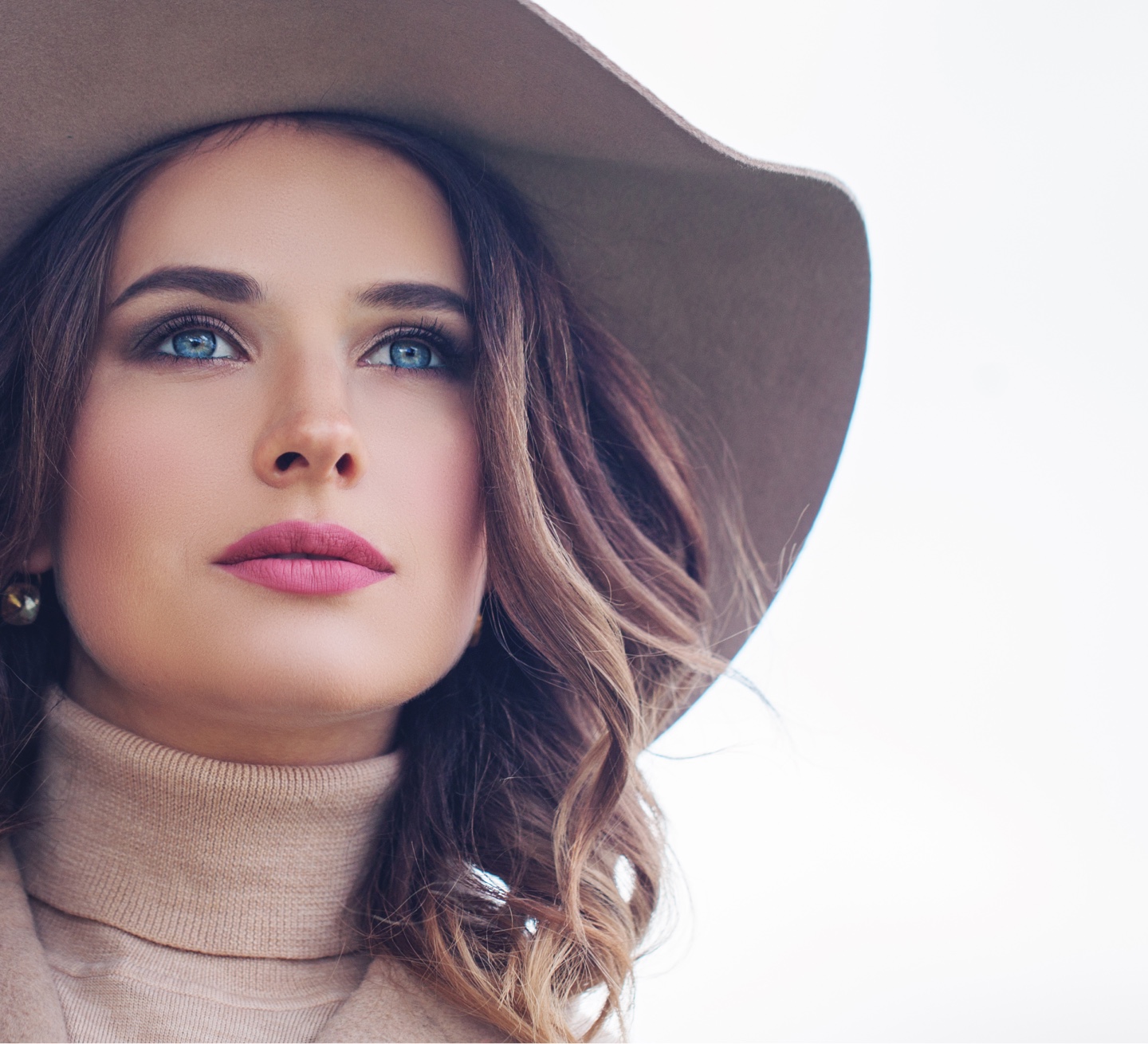 "I was recently referred here by a friend who had a phenomenal experience. Most importantly the facility was easy to find, clean and comfortable. The team here is incredibly professional, they addressed all my concerns prior to treatment. They were also very easy to schedule appointments with. I look forward to coming back for my next sessions and would definitely recommend Comprehensive Laser & Aesthetics to anyone. Thank you for making me feel so comfortable!"
- Nicole B.
Who is a good candidate for injectables such as Juvederm?

Clients who are of sound mind and body with realistic expectations make the best Juvederm candidates. Non-smokers will fare the best, since smoking interferes with the body's natural healing processes and immune responses. Our team will let you know for sure if Juvederm is a match for your needs during your confidential Columbia, MD consultation.

What can I expect from recovery?

You can receive a numbing cream before your Juvederm injection that will make the experience more comfortable, even though most clients find their treatment painless to begin with. Ice packs can be used after your session to relieve any minor discomfort. You can massage the treatment zone after your injection to help reduce minor swelling. Results will be visible immediately, and you can return to work or school right after your appointment.

How much will my Baltimore Juvederm session cost?

Fees for Juvederm injections will vary by location, facility and practitioner. The average cost for one syringe runs anywhere from $600 to $1,200, with some patients requiring more than one syringe. Our team will give you a personalized quote after you have undergone your private consultation in Baltimore.

Why select Comprehensive Laser & Aesthetics in Columbia, MD for my procedure?

At Comprehensive Laser & Aesthetics we have assembled among the country's most experienced and skilled team of cosmetic professionals, all of whom are members of the American Society for Laser Medicine and Surgery. Our licensed physicians, PA's, RN's and nurse practitioners all go above and beyond to ensure an outstanding patient experience you will truly enjoy. From our cutting-edge technology to our convenient, accommodating scheduling, Comprehensive Laser & Aesthetics remains an invaluable resource to the Baltimore community and beyond.