Why is laser acne scar removal
among the most frequently booked

appointments at Comprehensive Laser?

You can achieve your once youthful appearance with clear, smooth skin with Vivace RF microneedling. Laser acne scar removal in Baltimore with the Vivace laser is an excellent treatment to reduce the appearance of acne scars and create refreshed, beautiful, rejuvenated skin.
---
What are the different
types of acne scars?
We offer a personalized solution
Scarring can be caused by a loss of tissue, or by the development of an excess of tissue. Raised, discolored, and depressed are the three main types of acne scars. Depressed, also known as pitted acne scarring, is the most common and is generally a result of inflammatory acne. Acne scars are difficult to treat, and the right option for you will depend on the extent and depth of your facial scarring. You may even have more than one type of scarring. To smooth your facial skin, and improve the look of acne scars, schedule a consultation to determine your best treatment option.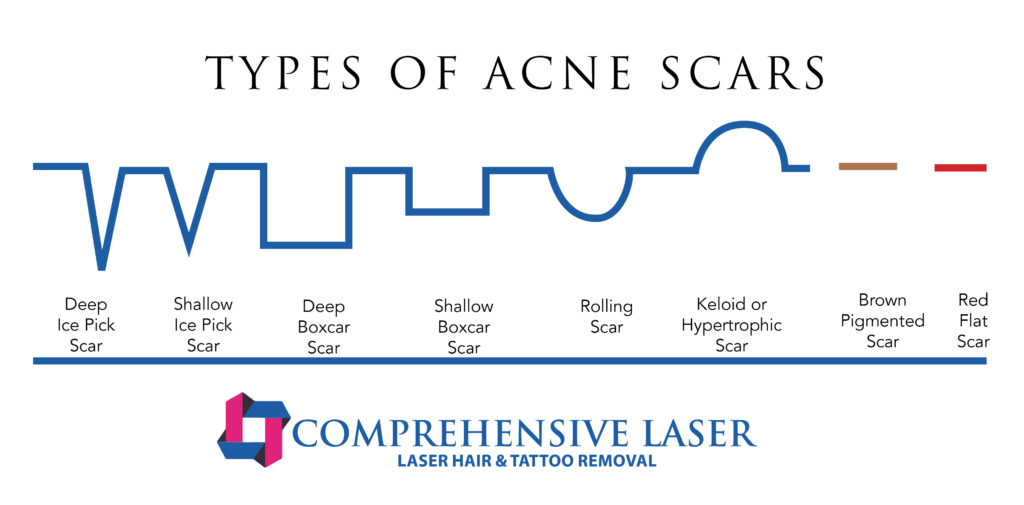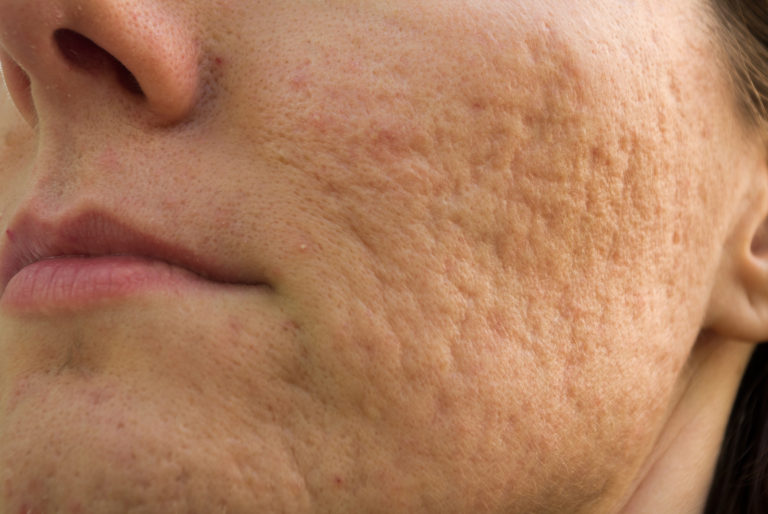 Rolling Acne Scar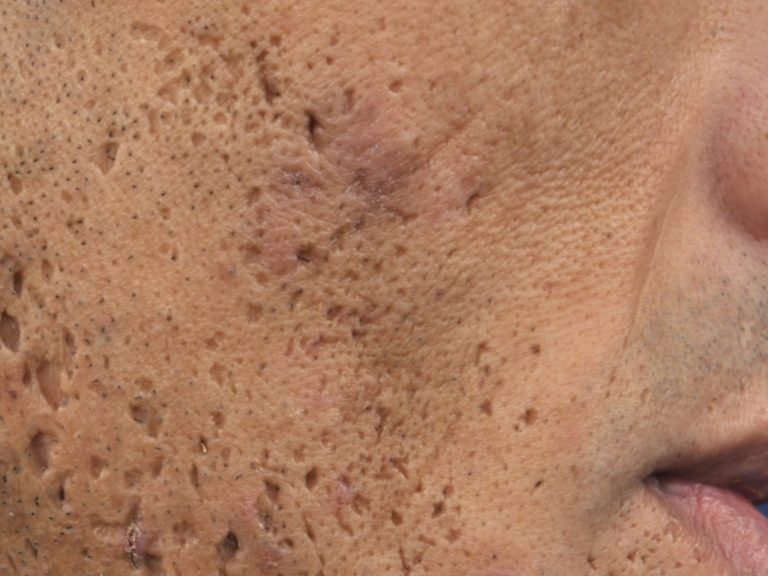 Ice Pick Acne Scar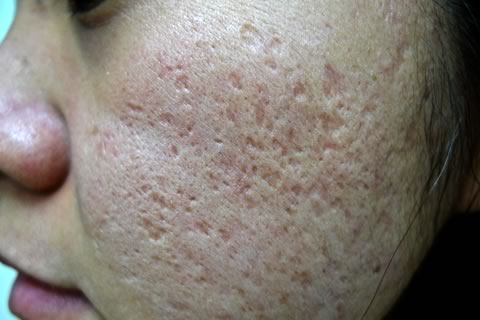 Box Car Acne Scar
How does acne scar removal work?
The Vivace RF Microneedling is an acne treatment that combines the benefits of microneedling with radiofrequency energy. The microneedling creates tiny injuries in the skin to stimulate the production of collagen. The radiofrequency energy helps aid in the healing process, while also fueling collagen production and tightening the skin to produce a smooth and refreshed appearance.
What are the benefits of acne scar removal with Vivace?
Minimally-invasive
Reduces active acne
Smoothes skin texture
Minimizes the size of pores
Reduces inflammation
Diminishes the appearance of acne scars
The staff and doctors were nothing short of amazing and very attentive. I would and will definitely recommend the practice and will be back if I ever need anymore "work" done!
- Lisa in Woodbridge, VA
Am I a candidate for Vivace RF Microneedling laser treatment?
If you are struggling with acne scars and are looking for a treatment that has little to no recovery time, Vivace might be the perfect treatment. The acne scar removal treatment is minimally-invasive and can address almost any area of the body or face. Before beginning any laser-based treatment, you will need to be evaluated by one of the medical experts at Comprehensive Laser.
What will recovery be like with my acne scar removal treatment?
Vivace RF Microneedling is a safe and effective treatment for acne scar removal. The side effects are minimal but can include redness, swelling, and some irritation around the treatment area. The symptoms are similar to experiencing a mild sunburn. The redness fades quickly, and you can return to your everyday activities as soon as you feel comfortable.
Why choose Comprehensive Laser for my acne scar removal treatment?
The medical team at Comprehensive Laser is committed to your overall wellbeing and will take care to ensure that your skin looks its best. Before undergoing any laser treatment, you will meet with us to discuss your goals and individual treatment plan. Our patients choose Comprehensive Laser due to our reputation of being one of the best acne treatment centers in Columbia, MD. We are committed to ensuring you have the best care, so your skin is radiant and glowing.
Is acne scar removal painful with Vivace RF Microneedling?
Most patients find the treatment to be quite comfortable. You may feel a snapping sensation similar to a rubber band snapping against your skin as the wand crosses the treatment area. If you are concerned with any pain you might experience, let us know so we can apply a numbing cream before treatment.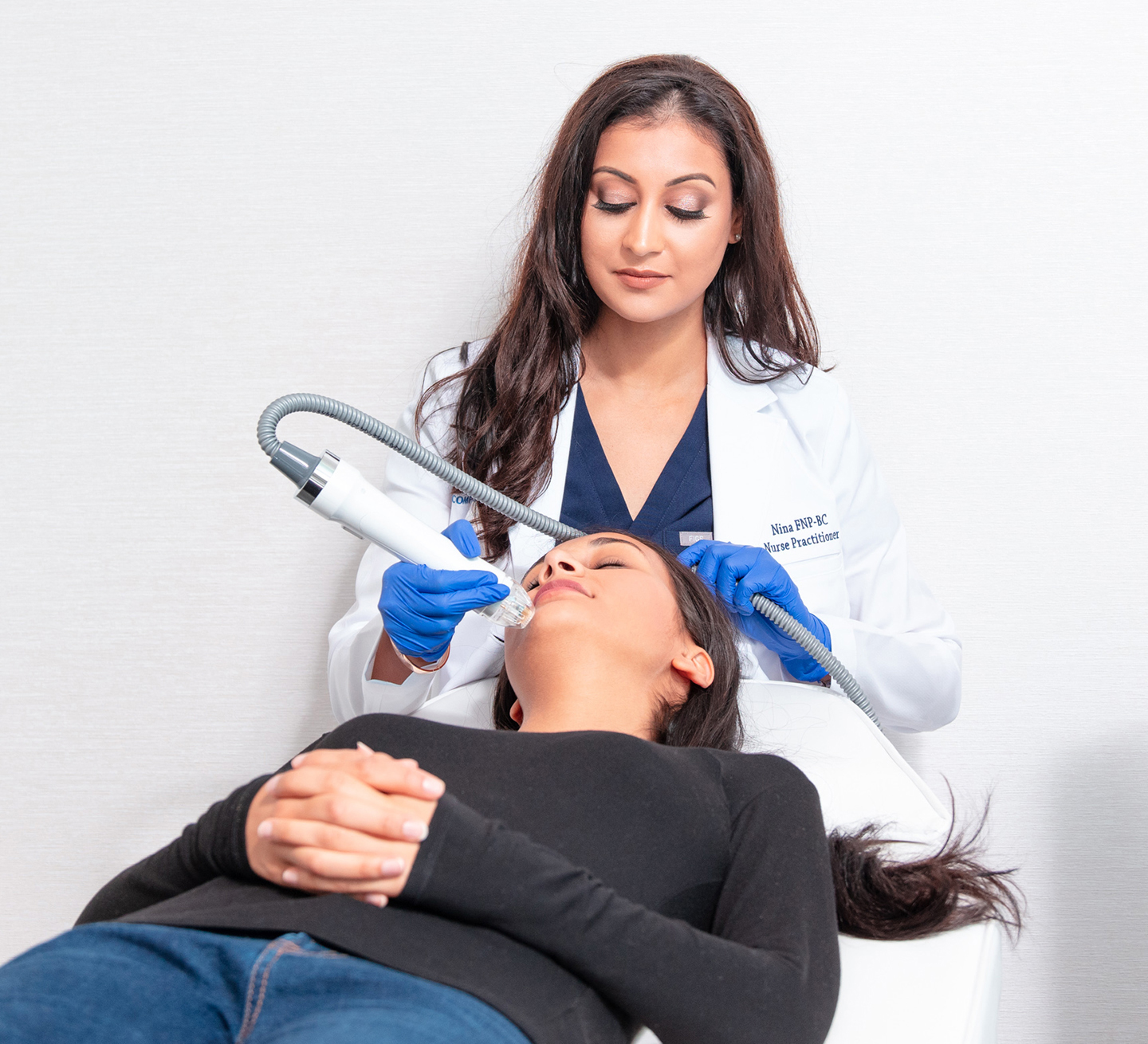 How many sessions will I need?
Your acne treatment must be customized specifically for your case. The recommended number of treatments can be discussed in a private consultation.

Nurse Practitioner
Nina Nalini
FNP-BC, MSN, BSN
Nina graduated with two Bachelor of Science Degrees from The University of Maryland College Park and Howard University. She then earned her Master of Science in Nursing Degree as a Family Nurse Practitioner.