What is Dysport?
Dysport is an injectable prescription botulinum toxin type A medication. It is proven to smooth the appearance of moderate to severe frown lines between the brows without changing the look or movement of the rest of the face. The facial muscles that have not been treated with Dysport continue to move normally. Dysport minimizes lines and wrinkles – not your expressions.
Am I a candidate for Dysport?
Dynamic wrinkles are among the earliest signs of aging to appear on your face, formed by the movement of expressive muscles. If you have dynamic wrinkles around your eyes or on your forehead, or vertical frown lines between the brows, you may be a good candidate for Dysport.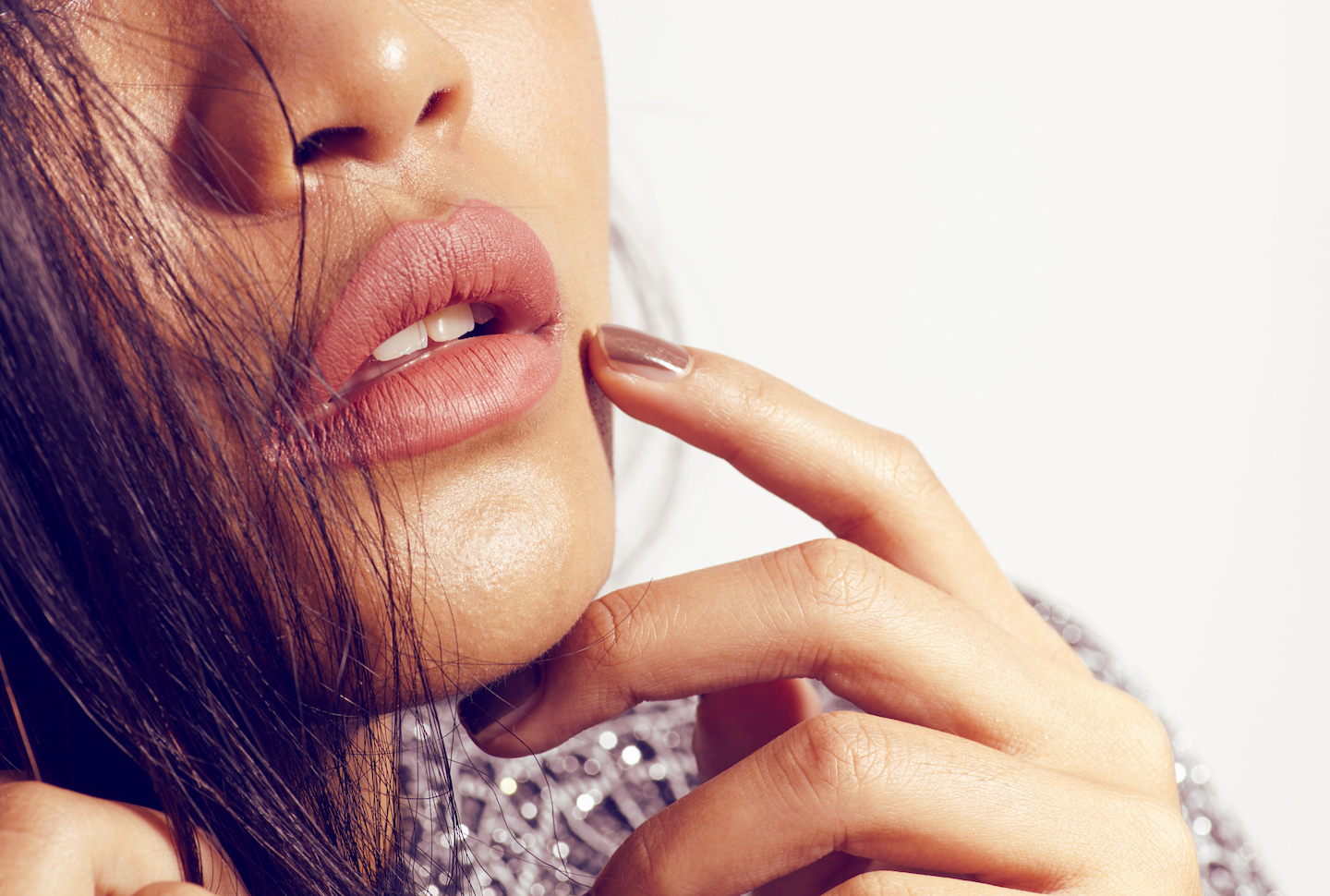 Why choose Comprehensive Laser & Aesthetics for Dysport?
At Comprehensive Laser & Aesthetics, serving Olney, Baltimore and their surrounding areas, our experienced medical professionals perform Dysport injections with precision and skill.
We specialize in skin rejuvenation treatments, including injectables such as Dysport.
Our mission is to make it easy and convenient for you to schedule appointments while providing safe, effective treatment with beautiful results.
What should I expect with Dysport injections?
Dysport injections take just minutes to complete. A topical anesthetic is applied, so you are comfortable. During the procedure, your doctor may inject Dysport into five different areas around the eyebrows and forehead. You may feel slight pressure, but the procedure should not cause significant pain or discomfort.
What should I expect after Dysport treatment?
You can return to your normal activities immediately after Dysport injections. There is virtually no recovery time with this treatment. Avoid rubbing or scratching the area treated to avoid the product spreading incorrectly. Wait at least two hours before exercising or engaging in physical activity.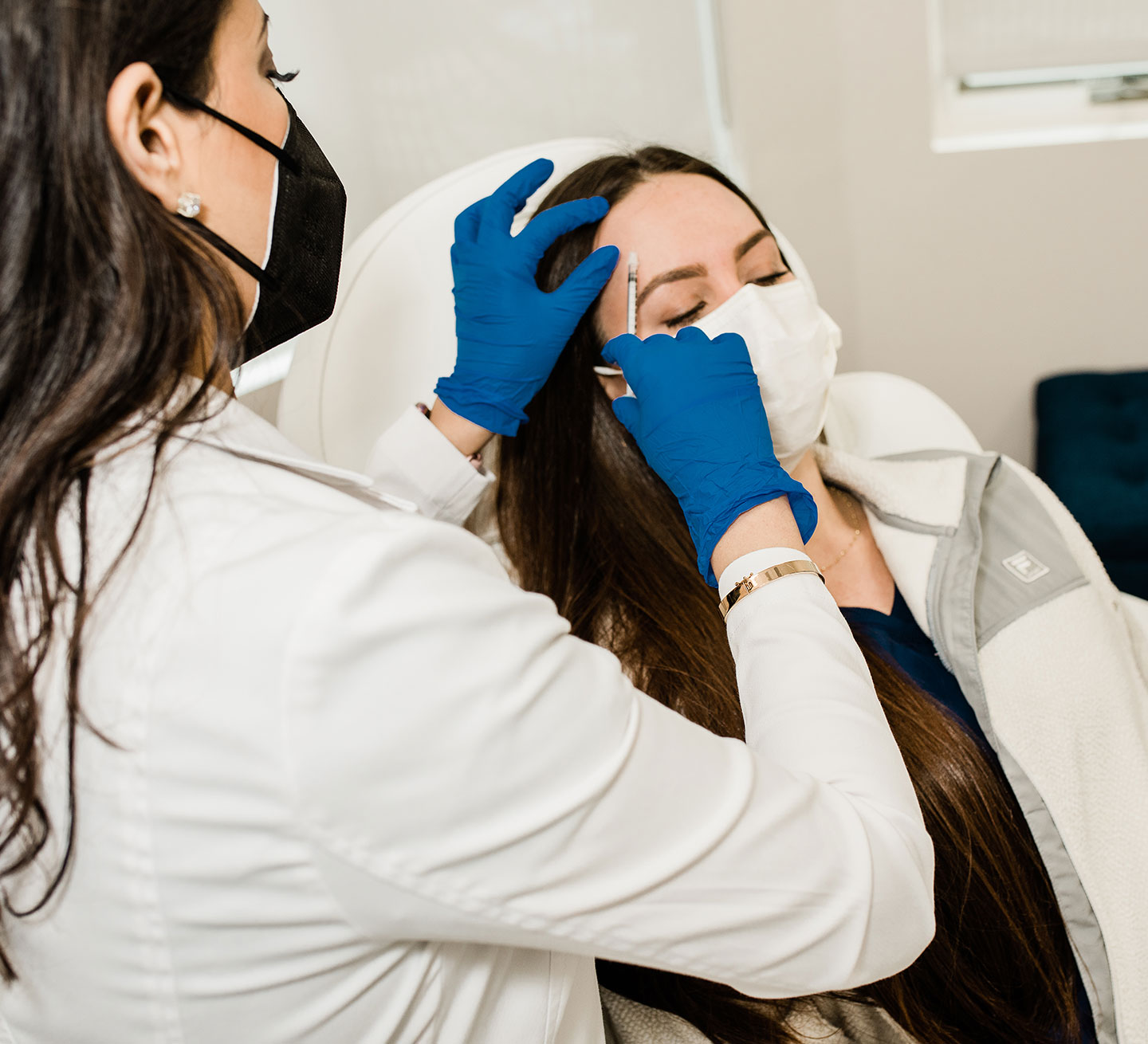 What are the benefits of Dysport?
If you are looking to minimize dynamic lines and wrinkles, Dysport has several benefits, including:
Cost-effective option
Quick "lunch hour" procedure
Nonsurgical treatment with no incisions, sutures, scarring, or downtime
Natural-looking, long-lasting results (up to four months)
Frown lines smoothed without affecting facial expressions
How do I prepare for Dysport injections?
Before your Dysport injections, your doctor will thoroughly review your medical history. It may be recommended that you stop taking certain supplements and medications, including:
Blood thinners
Cold medications
Allergy medications
Muscle relaxers
Sleep aids
Dysport FAQ
How is Dysport different than BOTOX?
Both Dysport and BOTOX are used to temporarily smooth lines and wrinkles by preventing the muscles that cause them from contracting. However, the two products differ in some ways, including:
Molecule size: Dysport contains smaller molecules than BOTOX, which may be beneficial in some cases, allowing the Dysport to work faster.
Diffusion: Dysport diffuses more than BOTOX, spreading to a broader area after injection. This diffusion may be beneficial when treating larger areas, but not advised for treating smaller areas where more precision is required, or areas containing thicker muscles.
Do younger people have Dysport injections?
Yes. Dysport is not only for aging faces. In fact, wrinkles in the forehead and frown lines between the brows are not a result of aging. These lines and wrinkles are caused by repeated muscle movements of an expressive face.
Is Dysport approved by the FDA?
Yes, this product is FDA-approved and has undergone many clinical trials. Dysport is a safe medication when administered by our skilled and experienced medical professionals at Comprehensive Laser & Aesthetics.
How soon will I see results after treatment?
Most people who receive Dysport injections see improvement in only two to three days after treatment.
How long do Dysport injections last?
Based on clinical trials reported by the manufacturer, results with Dysport injections can last for up to four months. At that point, you will need to return for another treatment session to maintain your more youthful look.