Why choose spider vein removal to help restore beautiful, flawless skin?
Say goodbye to unwanted spider veins! See how our laser treatment can remove spider veins quickly and sustainably! Are you tired of unsightly spider veins? Laser vein treatments are a great solution to erase your unwanted veins. This non-invasive procedure will leave you looking and feeling your best!
Laser spider vein removal in Baltimore is the best treatment option available today. It is an easy, quick and efficient way to treat superficial veins. Advances in technology now allow successful laser treatment of spider and small varicose veins, along with facial veins.
"Comprehensive Laser & Aesthetics has been great thus far! I have a fairly busy schedule so it's difficult to find time to schedule appointments, but the front desk has been excellent in accommodating my schedule. The staff is friendly, and the PA I've been seeing is friendly and competent. The office is clean and their equipment is state of the art. Would definitely recommend to anyone searching for reliable laser services!"
- PJ in Harrisonburg, VA
What are
those pesky spider veins?
A Comprehensive, Personalized Approach
Spider veins, or telangiectasias, are clusters of tiny red, blue and purple blood vessels that you will see most frequently on the face or legs. They can have the appearance of spider webs. This condition affects women more than men. Pregnancy can worsen the appearance of your spider veins.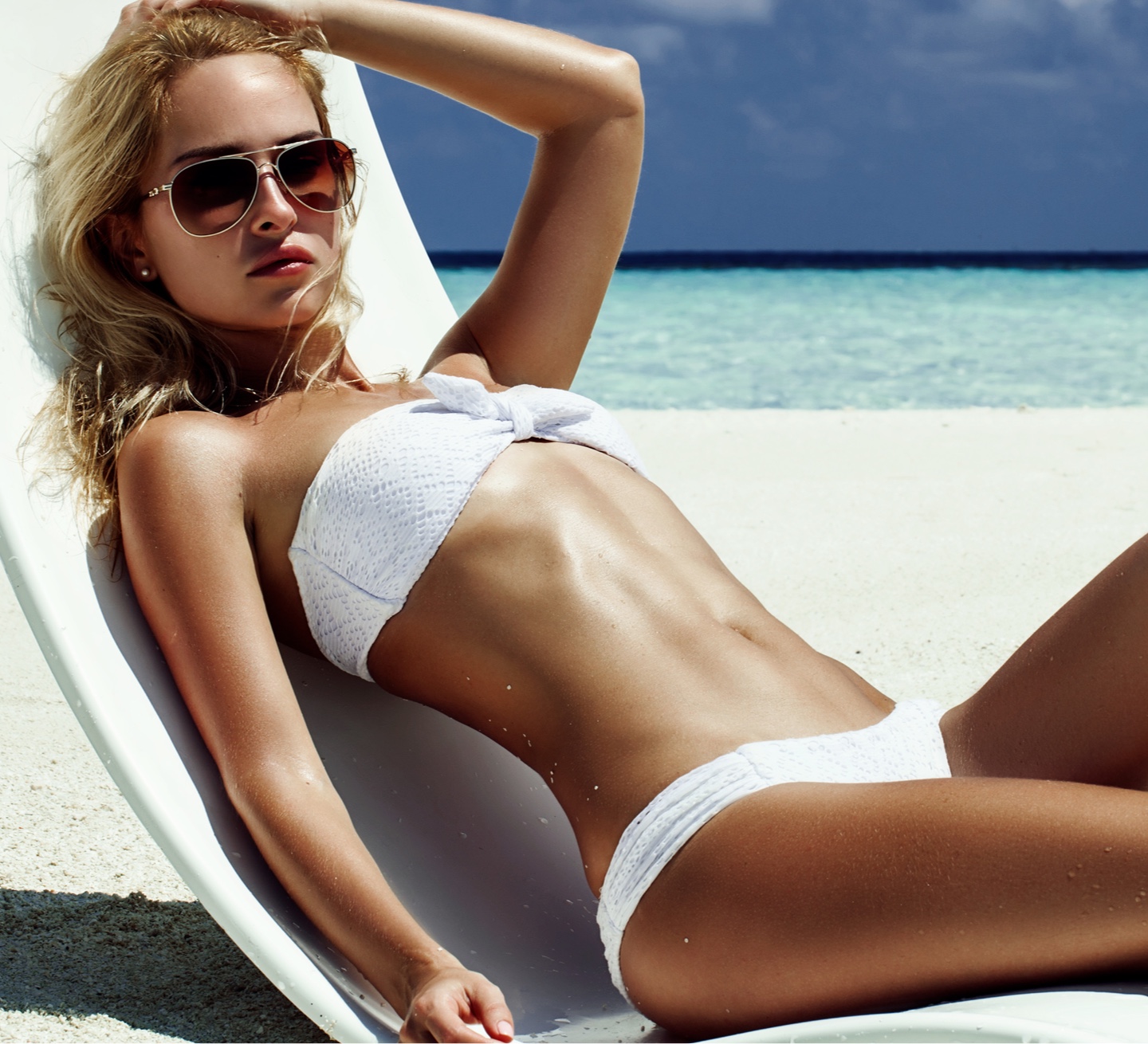 How do laser treatments work to rejuvenate your image?

The laser uses a focused beam of light that targets the pigment in the blood. The laser heats up the small vein destroying it, without damaging nearby skin tissue. In about four to six weeks the vein is reabsorbed by the body and disappears. You may need more than one laser session, which would be scheduled 6 to 12 weeks apart.

What should I expect from my session?

During treatment, your eyes will need to be covered for protection. A handpiece will be passed over your skin, causing minimal discomfort and downtime. You will most likely be able to return to your daily routine immediately. You must, however, protect the treated area from sun exposure.

What are the remarkable benefits of this work?

More comfortable than sclerotherapy or vein stripping
Long-lasting, speedy results
Appropriate for all areas of the body
Can treat small, difficult-to-reach areas
Lower risk of bruising than with other treatments
No need for dressings, bandages, tape or support stockings

How can I determine my candidacy?

Laser spider vein removal in Columbia MD is great for a wide range of skin types and tones, and can create a smoother, more attractive skin appearance. However, if you are pregnant, have been diagnosed with skin cancer, are currently taking blood thinners, Accutane, or medications that cause photosensitivity, then laser spider vein removal may not be the best approach for your goals. Our practitioners will discuss the treatment in more detail with you during your appointment.
Is there any recovery involved?
Some patients experience slight redness or discoloration after treatment for up to two weeks. This redness will gradually fade to a more natural-looking color. Each client will have a different capacity to heal, so recovery times will vary. You can expect to see around a 75% improvement in your spider veins after each session.
What are the fees for laser spider vein removal?
Treatments start at $250 and can vary based on the surface area and time necessary to complete your treatment. Our offices will provide you with a much more detailed quote during your private consultation.
Sclerotherapy for Spider Veins
Comprehensive Laser & Aesthetics now offers advanced sclerotherapy for spider veins and small varicose veins. A minimally invasive procedure, sclerotherapy removes unsightly spider veins and reticular veins in your legs, ankles, thighs, and face. Our patients experience excellent results with this treatment, with little or no residual marks.
Spider veins are the very small, fine, red or blue veins, visible beneath the surface of the skin, often resembling web strands. Reticular veins are a bit thicker, appearing as blue or green sinuous veins beneath the skin. We use FDA approved Asclera® as the injectable as we have found this product to be of superb quality, providing unsurpassed results.
Sclerotherapy is an in-office procedure that takes less than an hour to perform, with little to no downtime. It can produce amazing results, often causing the total disappearance of unsightly visible spider veins, with results achieved at three to six weeks.
Why choose Comprehensive Laser & Aesthetics?
A Comprehensive, Personalized Approach
We provide the top level of expertise, skill and artistry, thanks to our meticulously vetted and credentialed practitioners. Our team consists of RN's, Physician Assistants, Nurse Practitioners, and licensed Physicians, all members of the American Society for Laser Medicine and Surgery. Because of our cutting-edge laser systems and innovative, world class technology, we are the first choice for anyone seeking superior laser care in the Baltimore and Columbia MD areas.
Where do I start?
The first step toward ridding yourself of your unwanted spider veins is to consult the best and most experienced treatment center available. Comprehensive Laser & Aesthetics Services in the Columbia, MD area offers cutting-edge technology designed to give you an experience second to none.
We at Comprehensive Laser & Aesthetics proudly serve the following cities: Ellicott City, Elkridge, Laurel Clarksville, Woodbine, Glenelg, Glenwood, Sykesville, Marriottsville, Catonsville, Fulton and Maple Lawn. Call us at (410) 855-5821 or schedule an appointment online. We will answer your questions and discuss your options. Begin the first steps toward eliminating your spider veins today!