How does men's laser hair removal
work to smooth, firm and revitalize your skin?
A Comprehensive, Personalized Approach
During your mens laser hair removal in Columbia MD, the laser will beam highly concentrated light right into the hair follicles. Pigment in the follicles will absorb the light, destroying the hair at its root. You can remove unwanted hair from your face, legs, arms, underarms, back, and chest.
Laser treatments target hairs without damaging the surrounding skin. Each pulse takes a fraction of a second and can treat many hairs at a time. In most cases, patients will see significant, long-term hair loss.
"If you are looking for an aesthetic laser procedure around the DMV, Comprehensive Laser & Aesthetics is the front runner by a wide-margin. Top of the line technology and very experienced staff. The PA is great!"
- Gregg in Southeast Washington DC
How should I prepare for a laser hair removal treatment?
Make sure you do not pluck or wax the area you plan to treat for about six weeks prior to your treatment. You should also decrease your exposure to the sun before the procedure to make sure you get the best results. Shave the hair down as close to the skin as possible about 24 hours prior to your treatment.
What should I expect from my session?
You will experience minimal to no discomfort during your mens laser hair removal in Baltimore. You will need to schedule your next treatment four to six weeks later and continue treatments until all the hair stops growing. You should see significant hair reduction after your first treatment.
Due to the high demand for our services and treatments by our certified medical professionals, consultation fees must be paid at the time your appointment is booked.
What are the image-enhancing benefits of laser hair removal for men?
A Comprehensive, Personalized Approach
An end to rashes and ingrown hairs
A boost in self-confidence
Muscle definition will be more apparent
Less time wasted on shaving
Kissable skin your partner will appreciate
Customized treatment to your level of hair reduction
Pain-free treatment
Beach-ready body
Cost-efficient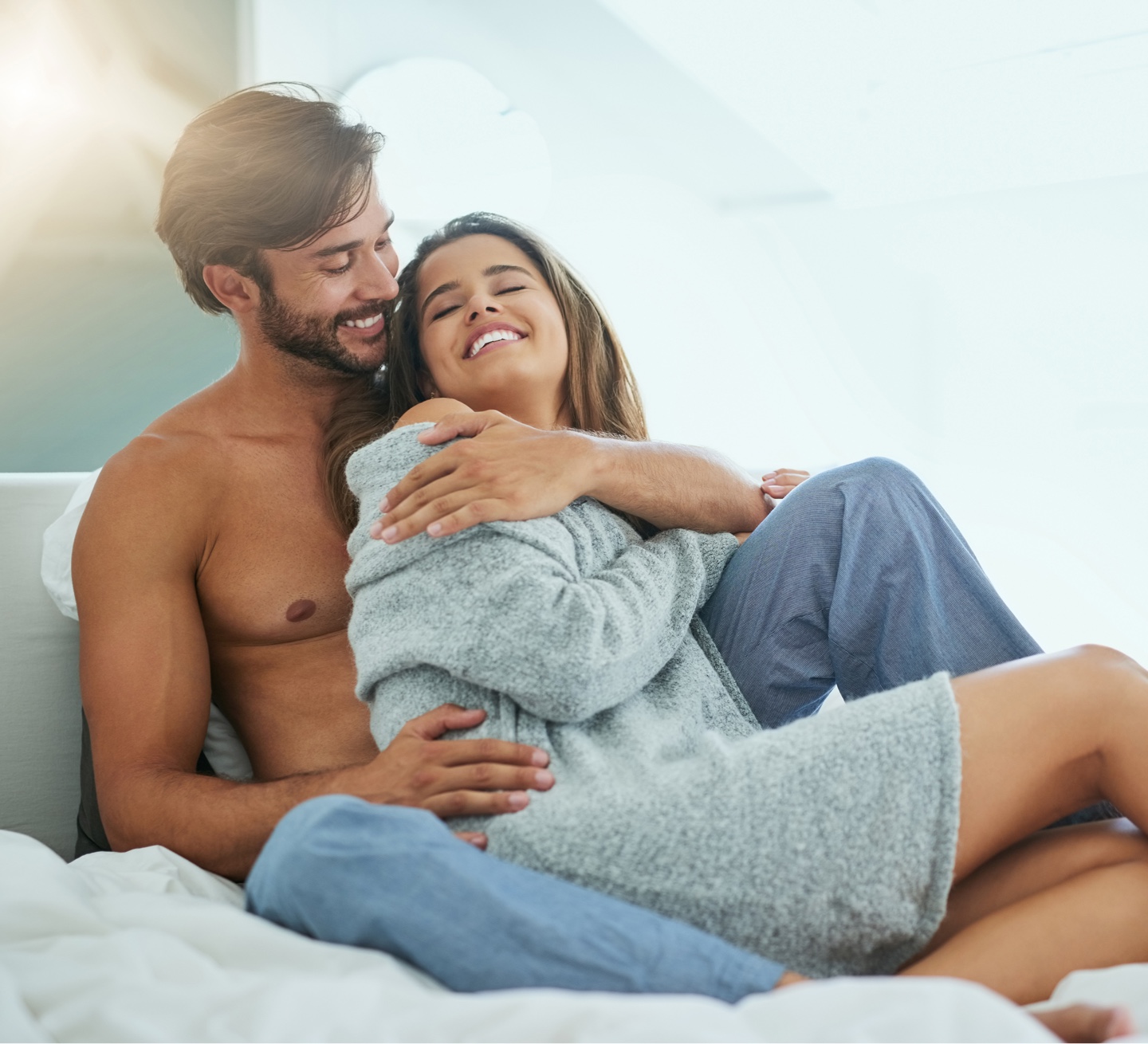 How laser hair removal can get rid of unwanted back hair
Many men have an excess of back hair, causing embarrassment when going shirtless. While body hair can be considered a positive masculine attribute, there's no good reason to have a "woolly" back. Removing back hair usually involves waxing, which can be a painful and unpleasant experience that you must repeat every few weeks to keep your back hair-free.
Laser hair removal for your back can effectively remove back hair for life, giving you smooth skin that your partner will love, keeping you looking pool and beach-ready all year long. Our comfortable, fast, and effective laser hair removal treatment works on almost any skin type so there's no reason to delay. You can look forward to a life without worrying about unsightly back hair or waxing, just a smooth, hair-free look for the long term.
Who makes the best candidate?
Laser hair removal may be right for you if:
You have unwanted hair on your back, arms, legs, shoulders, chest and abdomen, etc.
You are willing to follow our instructions before and after treatment
You have realistic expectations for your outcome
You aren't overly tanned
A confidential consultation with one of our practitioners will best determine if men's laser hair removal in Baltimore will meet your needs.
Is there any downtime?
Some minor redness may be noted after your session is normal and no cause for alarm. You can apply an ice pack to the area if needed. Our practitioners will also provide you with soothing gels.
Why should I choose Comprehensive Laser & Aesthetics for male laser hair removal?
At Comprehensive Laser & Aesthetics, we offer the best and most advanced laser treatments available. We were the first practice in Howard Count Maryland to have the MotusAx Painless laser hair removal system and have successfully treated thousands of patients with the MotusAx. Our highly qualified staff has an extensive background in aesthetic laser and dermatological procedures. We use cutting edge, innovative technology and work to make your experience comfortable, enjoyable and satisfying.
Call us at (410) 855-5821 or go online to schedule your consultation. We are conveniently located in the Columbia, MD area and are proud to serve the following cities: Ellicott City, Elkridge, Glenelg, Glenwood, Cooksville, Burtonsville, Mount Airy, Laurel, Clarksville, Fulton, Olney, Brookeville, Damascus, Laytonsville, Baltimore, Catonsville and Maple Lawn. Enjoy your life free from the hassle of dealing with your unwanted hair!