Why do LGBT patients in the Baltimore area consistently choose Comprehensive Laser & Aesthetics for their skincare treatments?
A Comprehensive, Personalized Approach
Inclusivity is among Comprehensive Laser & Aesthetics's most cherished ideals and is at the core of our practice philosophy. We seek to create an environment that welcomes all orientations, and all gender identities, and we tailor our procedures to accommodate all phases of gender transitioning.
Every member of our staff is sensitive to the feelings and experiences of the LGBT community and are highly knowledgeable and skilled in providing superior laser therapy, injectables, peels, dermaplaning, laser hair removal, and a variety of other cutting-edge treatments for your aesthetic needs.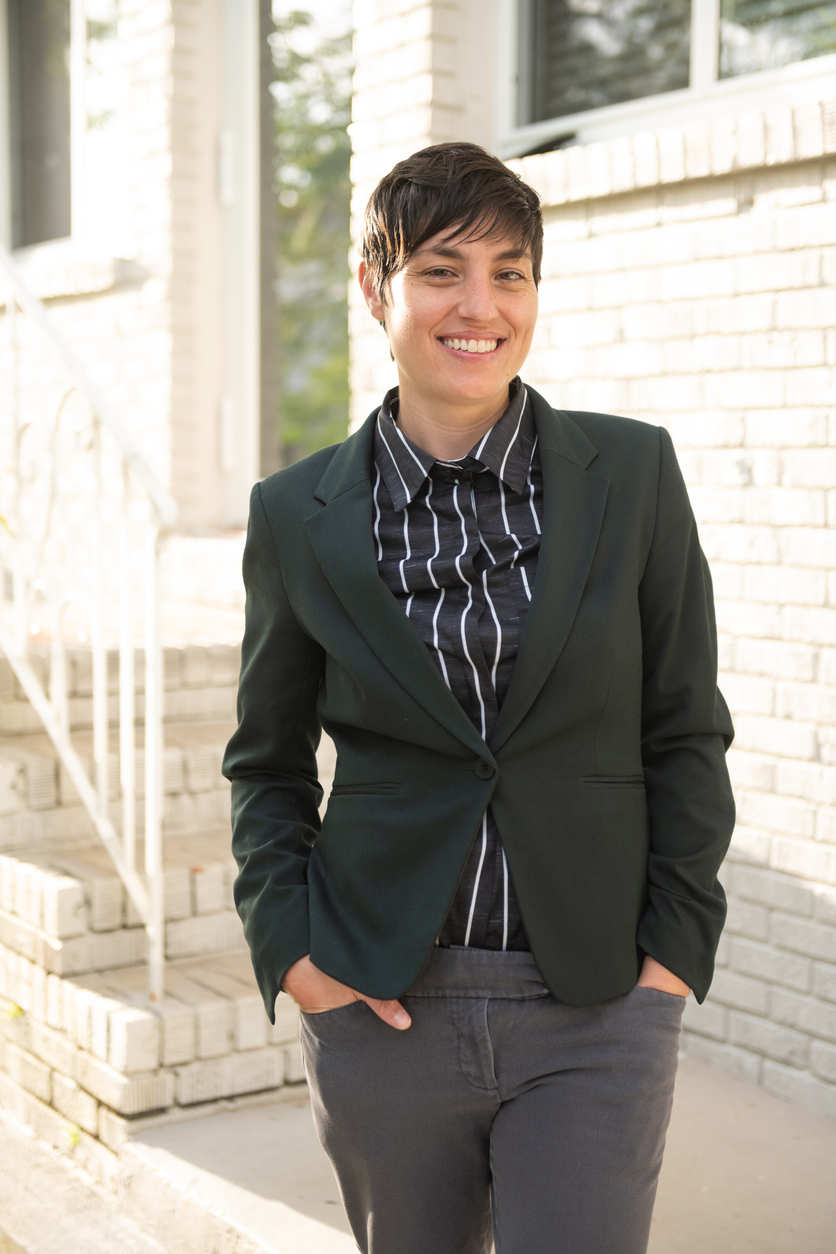 "Everything about this place is amazing. Friendly, professional staff, great experience, and great results."
- Laura K.
What are some of the most popular procedures among Columbia, MD LGBT clients?
Laser hair removal

Many of our female transgender clients seek out our world class laser hair removal services to help complete the facial feminization process, and rid themselves of unwanted hair on the face, neck, back, chest, shoulders, arms, legs, genitals, buttocks and abdomen. Having this hair successfully removed can result in the ultimate empowerment and bring about a wonderful sense of self-confidence in one's new image.

Additionally, many of our male laser hair removal clients enjoy receiving pampering and revamping their image with strategic hair removal treatments that augment their personal attractiveness and complement all the work they've been doing at the gym to look and feel their best.

Facial rejuvenation

Creating a stunning complexion is an excellent way to boost self-confidence and improve one's personal image. We offer a wide array of state-of-the-art treatments, including the dermaplaning, and the carbon facial. Our practitioners can help heal even the most challenging of skincare issues for a rejuvenated, glowing complexion that promises to get you more than a few doubletakes.

Injectables

There are plenty of excellent anti-aging solutions provided at Comprehensive Laser & Aesthetics, including treatment with dermal fillers and injectables. We offer BOTOX, Restylane and Juvederm, which can be used to reverse volume loss in the face responsible for a hollowed look. These fillers can also help to plump up creases and folds, and restore lusciousness to thinning, depleted lips.

Acne scar removal

If you've ever had acne, then you know firsthand how inhibiting it can be socially. Our practitioners understand very well the negative feelings acne sufferers tolerate. Fortunately, we offer many specialized laser procedures that target acne lesions and acne scarring and can revitalize your complexion and your self-image. Our cutting edge acne scar removal laser systems can penetrate to the root of the problem, removing harmful bacteria and reducing bothersome oil deposits. Schedule your Vivace experience today.

Laser tattoo removal

If you have a tattoo that no longer suits your identity, then laser tattoo removal may be an excellent option for getting closure on a former period in your life. Laser tattoo removal is not too painful, and is appropriate for removing tattoos of all colors, shapes and sizes. This technique of tattoo removal is considered safer than excision or dermabrasion, and comes with virtually no side effects of any kind. We are the only practice in Howard County, MD to offer laser tattoo removal treatments, and we have the only Certified Laser Tattoo Removal Specialist in Maryland.

Nail fungus treatment

No one enjoys staring down at toes that suffer from nail fungus. Our nail fungus treatments are extremely successful and can rejuvenate the look of your fingers and toes in a very short, convenient amount of time. Traditional nail fungus treatments such as drugs and topical medications can take months to show any improvements, and may require blood tests and other tedious actions. With laser therapy, you can see results in just a few weeks.

Stretch mark removal

Stretch marks occur when the body undergoes massive weight loss, or one undergoes a pregnancy. The appearance of these stretch marks can be unsightly, and they may cause one to feel self-conscious in public. For our male transgender patients, removing stretch marks associated with former pregnancies can be essential in creating a more gender-confirming appearance. And for those who have healed from obesity, removing stretch marks can be life-affirming and empowering. With the Vivace RF Microneedling Experience, stretch marks can be successfully treated and removed with minimal discomfort.

The Vivace RF Microneedling device is used to break down the tissue that makes up the stretch mark. The treatment stimulates the regrowth of new collagen stores. Collagen is a protein that occurs naturally in the human body, and is responsible for youthful, supple and well-hydrated skin tone.

Neck and Beard Hair

Facial hair and hair on your neck is a distinctly male look, and for those who don't identify as a man or who are transitioning, the constant need to shave or wax can be very troublesome and painful. Unpleasant "shadows" can form over the day, and the visible facial hair can leave you feeling self- conscious. Shaving leads to issues such as ingrown hairs, and for many people, it doesn't give a perfectly smooth, clean surface. If you don't shave, you may find yourself having to wax the sensitive skin on your neck every few weeks – an expensive and painful process.

Our laser hair removal is an effective way to get rid of beard and neck hair, eradicating the need to shave and wax. Our fast, easy, and effective treatments target your unwanted hair at its source affecting the follicle and preventing hair growth. Being rid of the hair for good allows you to look the way YOU want to look at all times – as your true self.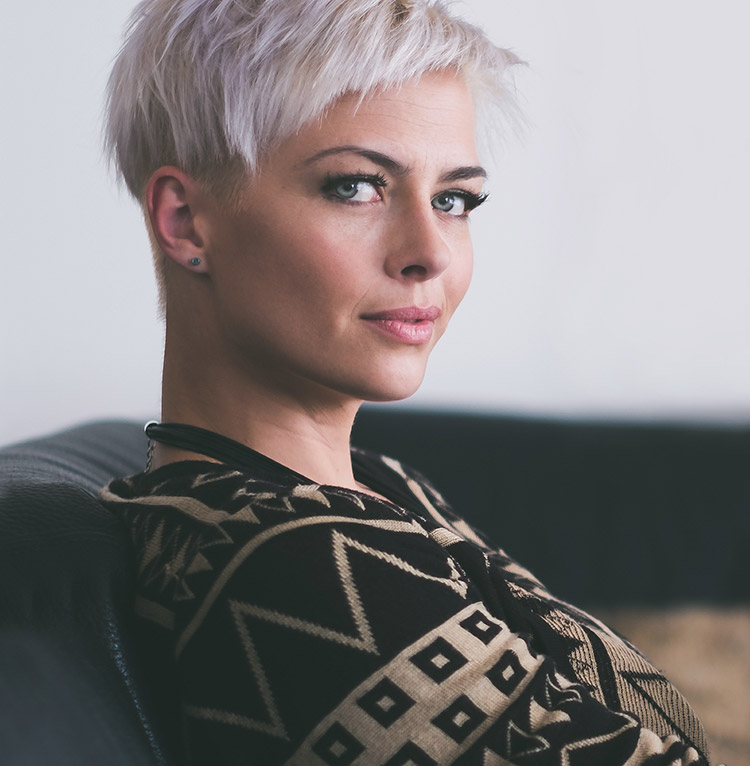 Schedule your consultation today!
We are excited to meet you and to help you take the next step in your personal journey toward fulfilling your most authentic vision of yourself. Whether you are busy with work, school, parenting, or starting a new business, we can schedule an appointment that works with your schedule and accommodates your timeline.
Our office provides a host of amenities, including childcare at the front desk. You will find that all our providers are approachable, friendly, knowledgeable and compassionate. We hope that a visit to Comprehensive Laser & Aesthetics will provide a long-lasting positive effect on your life.
We proudly serve the entire Columbia, MD area, including the following cities: Ellicott City, Elkridge, Laurel Clarksville, Fulton, Maple Lawn, Silver Spring, Burtonsville, Baltimore, Hanover and Sykesville, Woodbine, Glenelg, Glenwood, Highland, Pikesville, Halethorpe and Olney.